1.Where is the KAINAN?
2.KAINAN KOMINKA Property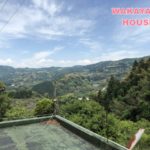 1.Where is the KAINAN?
Kainan City is south of WAKAYAMA City.
They also have beautiful mountains and sea and fruits firm and more.
WAKAYAMA is very peaceful place in JAPAN.
It takes about 1 hour 20 minutes from Kansai Airport by train.
And takes about 40 minutes by car.
You can stay in Kainan, you will enjoy WAKAYAMA.
Because you can visit Wakayama City and Shirahama easily.
Kainan is between Wakayama City and Shirahama town.
Another good thing, Integrated Resort will be nearby Kainan.
Wakayama Prefecture said, Integrated Resort will be in a Marina City.
Relations:Marina City official site
2.KAINAN KOMINKA Property
Price: 4,800,000 JPY
LAND
Land size: 476 square meters.
Drive way: Direct.
Land category: Residential land.
Land classification: Hill.
Connecting Road: Public.
Direction: North.
Pavement: Paved.
House
Construction: Wooden.
Building year: Unknown
Architectural area: Unknown square meters.
Bed room: 8 bed rooms.
Legal Restrictions
Building coverage ratio:
Floor area ratio:
City Planing:
Household appliance
Water: Public
Gas: LPG.
Waste water:Public.
Car parking:1
Present Conditions: Vacant
Payment and acceptance: Consultation.
RELATIONS: KOMINKA
17,Sep,2019: Price down