KOMINKA in WAKAYAMA.
WAKAYAMA City have many good places for tourist and local people.
Kada is one of them.
But most local people who live in WAKAYAMA city don't like there.
They said "Because it is too far from central Wakayama City."
Actually Kada is not so far.
Because it takes about 30 minutes to central Wakayama city.
When you live in Wakayama, you will take about 30 minutes to go any other places.
Therefore "30 minutes" is regular period for us.
There are many tourist on weekends.
You will have a good time here when you stay in here.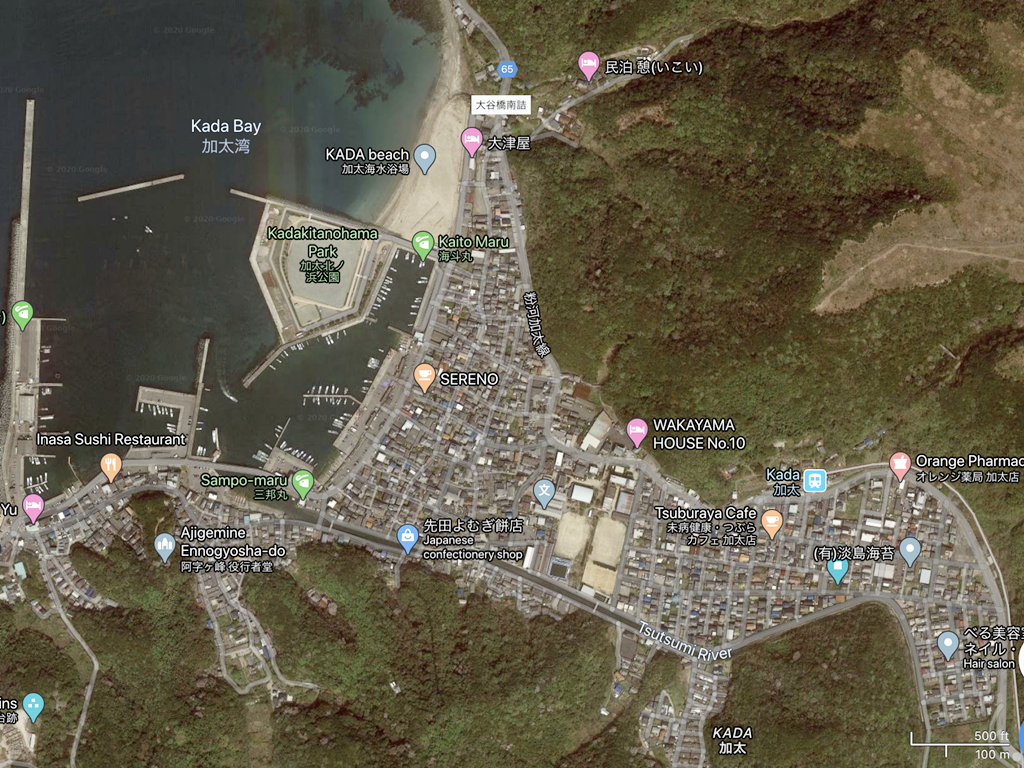 Property Detail
Price: 5,000,000 JPY
KADA, WAKAYAMA City, WAKAYAMA, JAPAN.
about 53 minutes from Kansai Airport by car.
LAND
Land size: 171.9 square meters.
Drive way: Direct.
Land category: Residential land.
Land classification: Flat.
Connecting Road: Public.
Direction: South
Pavement: Paved.
House
Construction: Wooden
Building year: Unknown
Floor area: 173.9 square meters.
Bed room: 8 bed rooms
Legal Restrictions
Building coverage ratio: 60%
Floor area ratio: 200%
City Planing: category Ⅰ residential area
Household appliance
Water: Public
Gas: LPG
Waste water: tank. (KUMITORI)
Car parking: NO
Present Conditions: Vacant
Payment and acceptance: ask us.