Kainan City
Kainan city is one of big city in WAKAYAMA.
It is next to the Wakayama City.
They have sea and mountains.
You can take many kind of leisure at here.
Of course they have KUMANO-KODO also.
And they have highway and train.
Therefore you can get here easly from Kansai Airport and Osaka, Kyoto.
Wakayama bay is one of fishing area.
You can fish and enjoy here.
When you take a hiking.
It is not capital.
Therefore the night sky is dark.
Then you can see beautiful stars.
Of course you can have good fruits here.
Because there are a lot of fruit farm.
Especially Orange and persimmon.
Property Detail
When you see a map, it look inconvenient property.
But it is not. It is convenient place.
You can go to the supermarket about 10 minutes by car.
And you can get central Kainan city about 20 minutes.
Hence you can live here or use for holiday home and airbnb.
It have good potential for Airbnb and other accommodation.
it has a good ocean view and beach contact.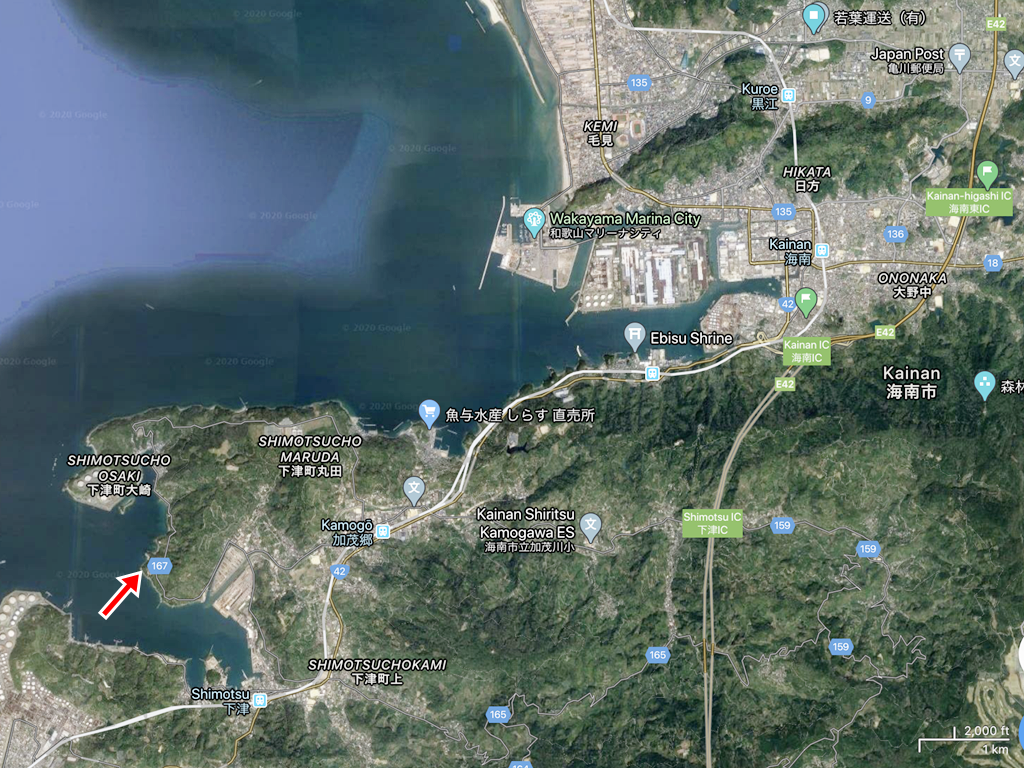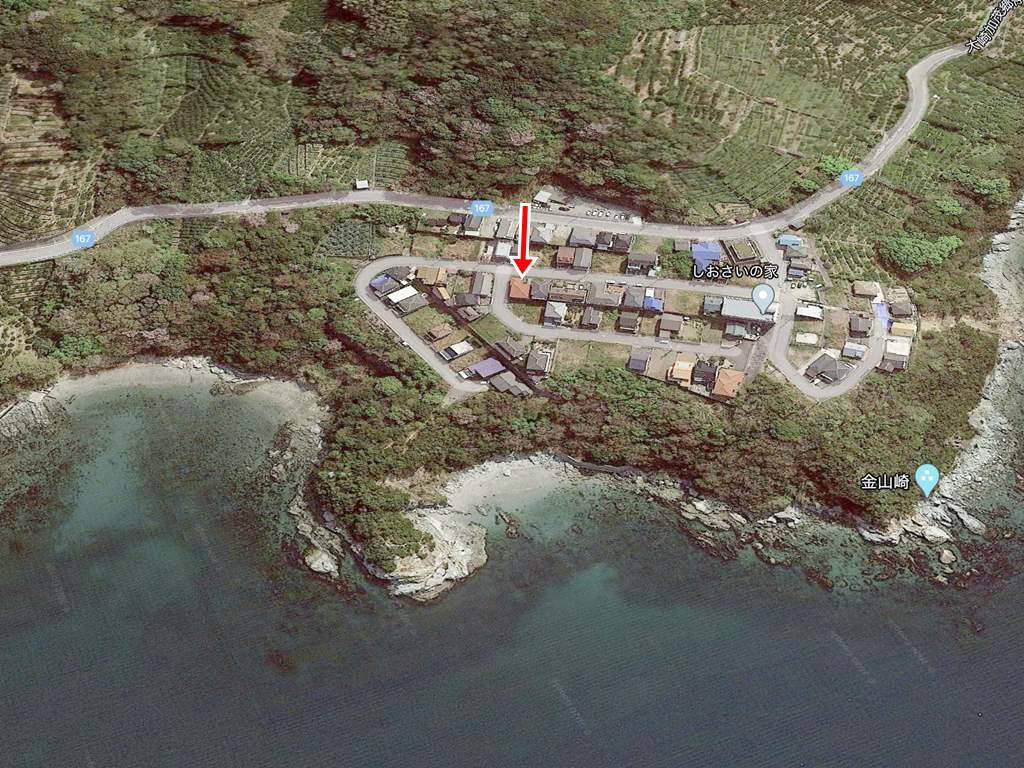 Price: 4,800,000 JPY
Kata, Shimotsu-cho, Kainan City, WAKAYAMA, JAPAN.
about 51 minutes from Kansai Airport by car.
LAND
Land size: 94.57 square meters.
Drive way: Direct.
Land category: Residential land.
Land classification: Hill.
Connecting Road: Public.
Direction: South East
Pavement: Paved.
House
Construction: Steel fram
Building year: March, 1998
Floor area: 144.05 square meters.
Bed room: 3 bed rooms
Legal Restrictions
Building coverage ratio: 70%
Floor area ratio: 200%
City Planing: nothing
Household appliance
Water: Public
Gas: No gas. All electrification.
Waste water: Public
Car parking: 1
Present Conditions: Vacant
Payment and acceptance: ask us.