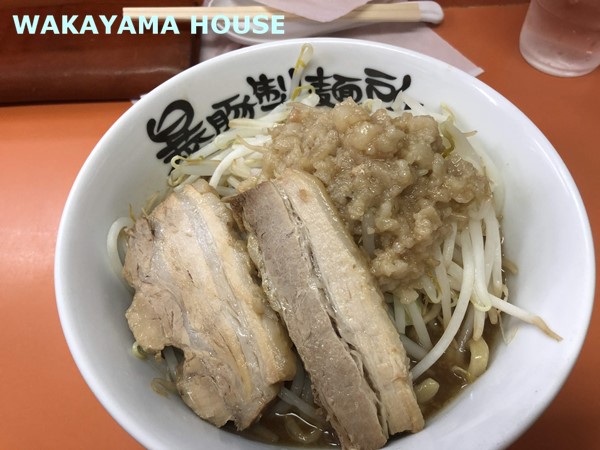 One of famous type of Ramen in Japan.
WAKAYAMA have a lot of Ramen shops.
And there are many kinds of Ramen.
You can enjoy them.

Today, I will show you, "Ranboubuta"
It's kind of "Ramen Jiro".
Most Japanese people say "Jiro-kei" this kind of Ramen,.
The "Ramen-Jiro" is one of famous Ramen shop in Tokyo.
See this site.
http://www.ramentokyo.com/2007/06/ramen-jiro.html
Where is the Ramen "Ranboubuta"?
The address is
317, Naka, Wakayama-shi,
Wakayama-ken, Japan.

They have free car parking next to the shop.
it's easy to get here by car.
it's near the AEON.

You can get here after shopping in AEON.

soy source taste Ramen
For kids 600 JPY ( noodle's weight is 120g)
Small 700 JPY (200g)
Regular 750 JPY (300g)
BIG 850 JPY (400g)

Salty taste Ramen
For kids 630 JPY (120g)
Small 730 JPY
Regular 780 JPY (300g)
Big 880 JPY (400g)

Extra Pork 250g
Extra noodle 120g

cash only.

When there are line,
You should buy ticket at first.

19. Jan. 2019