How to get the WAKAYAMA House No.7
1. By car
2. By train
3. By bus
By car
You rent a car, it is easiest way to take WH No.7.
You can find it on a google map.
And you will get the address after taking reservation.
By Train (NANKAI)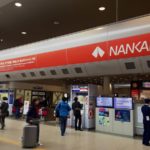 You take Nankai Train from Kansai international Airport.
You have to transfer at the "IZUMISANO" station.
At that station, you should get off right side door.
taking some minutes, there will be train.
It is for "WAKAYAMA-SHI" or "WAKAYAMA-KO".
You can take both of train.
Then you have to  get off "WAKAYAMA-SHI" station.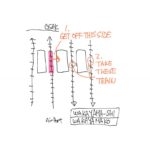 It is about 40 – 60 minutes.
The last train is 23:55 at KIX.
(2018-11)
By bus
The bus also easy way to take WH No.7.
You can take
bus stop No.3 at Terminal 1.
bus stop No.7 at Terminal 2.
The last bus is
22:47 at Terminal 2.
23:00 at Terminal 1.
(2018-11)
It takes about 40 minutes to JR WAKAYAMA station.
It cost 1,150 JPY (child 580 JPY).
When you book WH No.7, you can ask us to pick up you at the JR WAKAYAMA Station.