Cafe WAKAYAMA
1. Cafe in WAKAYAMA "GARDEN CAFE"
2. How to order?
3. How to get there?
Cafe WAKAYAMA "GARDEN CAFE"
There are some cute cafe in WAKAYAMA.
Garden cafe is one of them.
It's easy to get there by car.
Why do they have a garden in their name?
Because they are gardener.
they sell small plants also.
You can have pan cake with ice cream here.
and good coffee also.
They use KISHU-BINCHO-TAN, it's one of famous and expensive charcoal in Japan.
You know using charcoal for cooking is very tasty.
Kishu-bincho-tan is made in WAKAYAMA.
How to order?
There two entrance.
don't miss understand it.
The one is cafe, the other one is gardener's.
When you enter, they give your seat.
after taking your seat, you can order what you want to eat and drink.
you can check at the entrance.
How to get there?
The address is
1 Hironishi, Wakayama-shi, Wakayama-ken 649-6339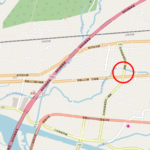 You should take a taxi or drive your car.
they have a lot of free car parking.