Location (Map Code)
Address: 1195-4, KADA, WAKAYAMA-SHI, WAKAYAMA, JAPAN
Open Google Map here.
We don't have telephone number here.
When you take a car and use navigation, use "Map Code" please.
The Map Code is
884 684 589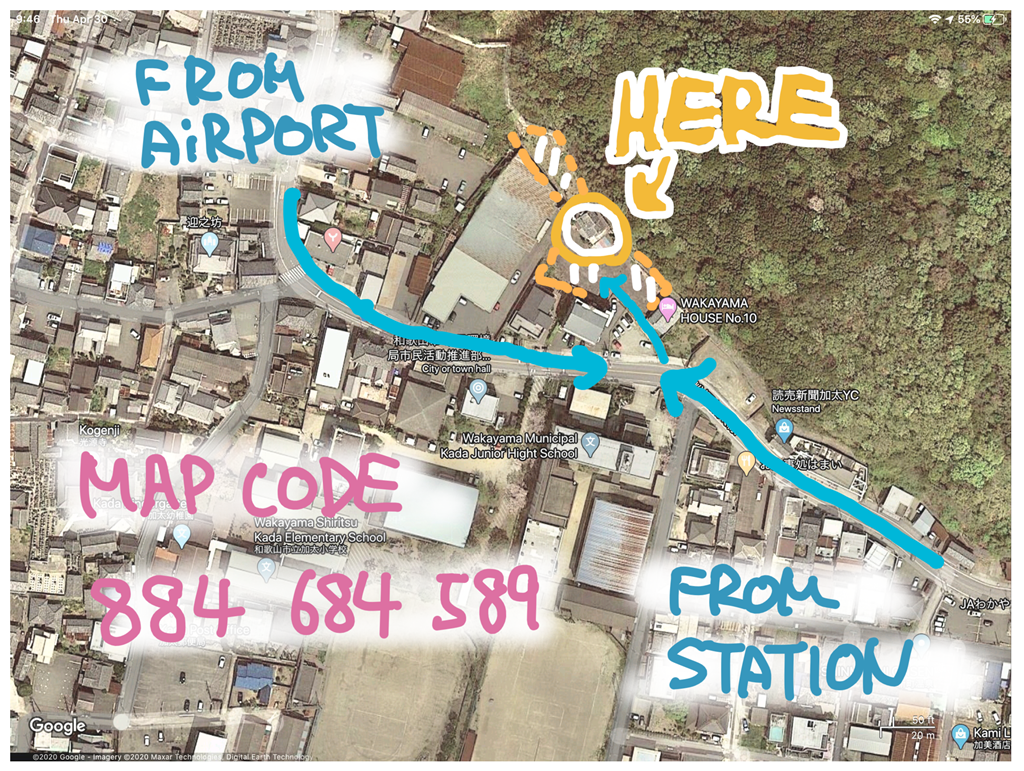 Open the door by yourself
There is a key safe box on the wall next to the entrance.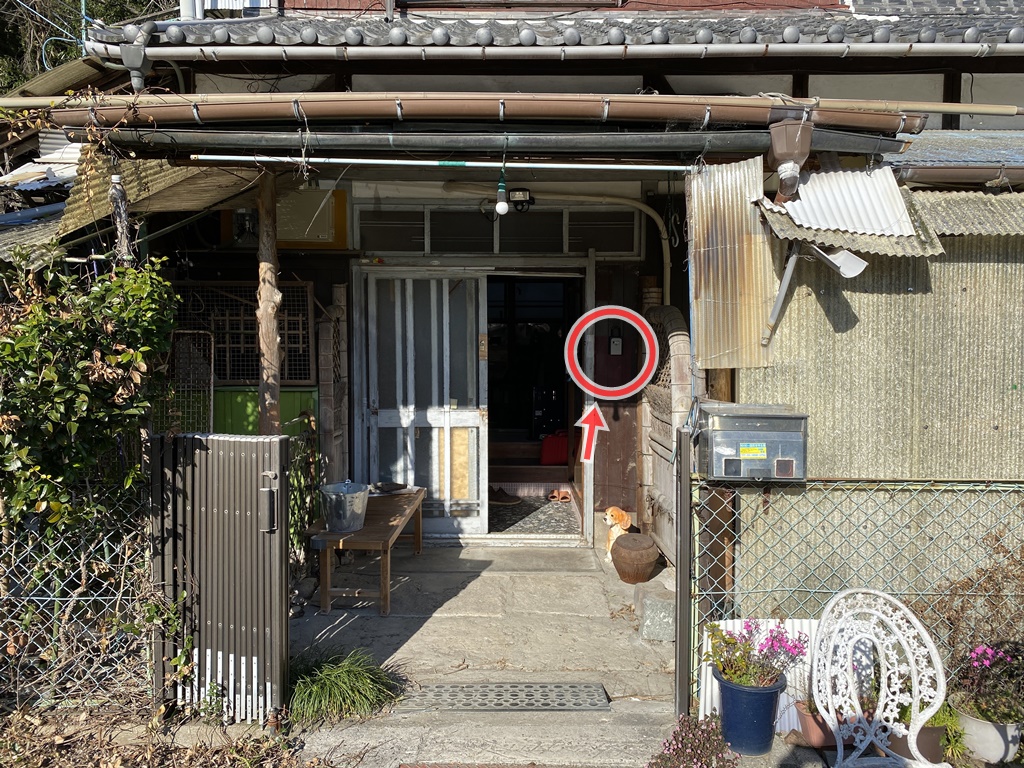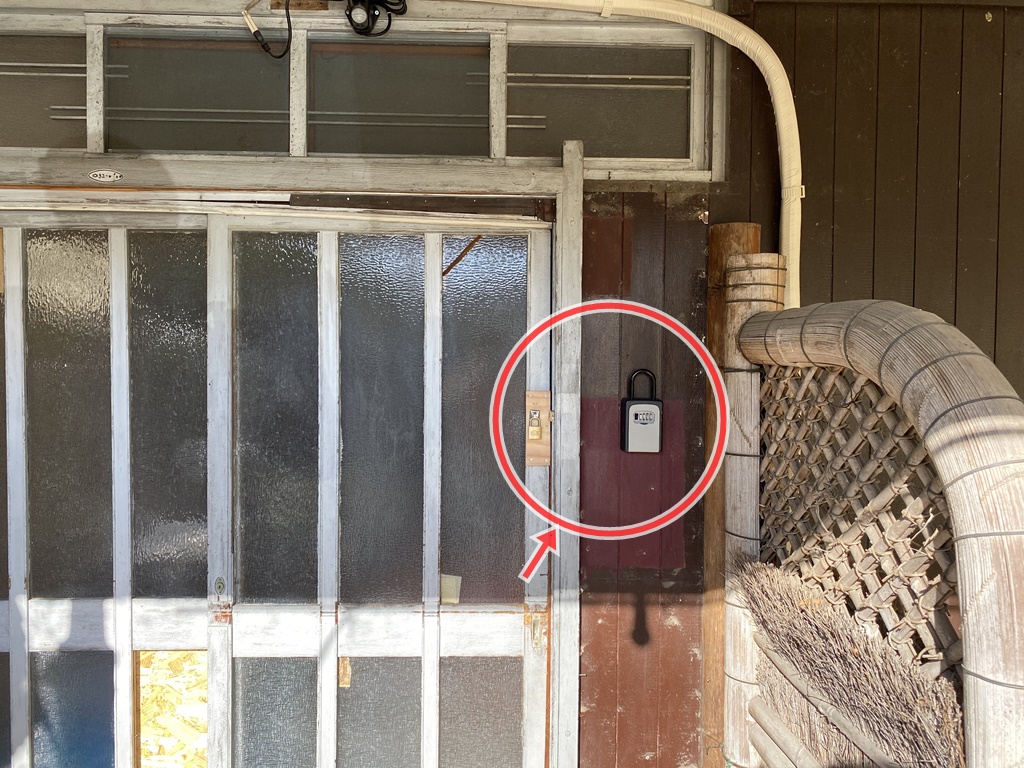 And you can find padlock on the entrance slide door.
Open the safe box and the door by yourself.
After that, you should check in by your self.
There is a Tablet on the dining table. You can use it for check in.
If you don't get the number to open the key safe box, ask us before you get here.
You can ask us after booking or before visit Japan, got a Airport whenever.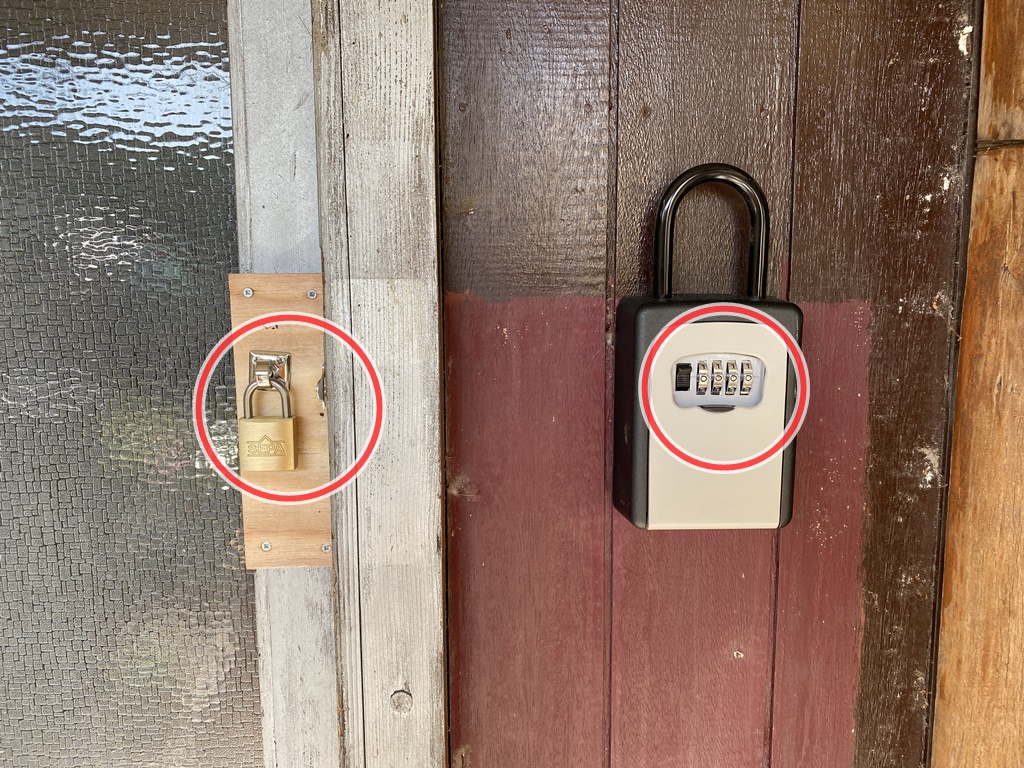 How to check out?
Please check out by yourself and use tablet.
Then lock the entrance, back the key into the safe box.
Then message us after that.
Thank you so much for your stay.
RELATIONS : Where should we go in KADA, WAKAYAMA?
Circuit breaker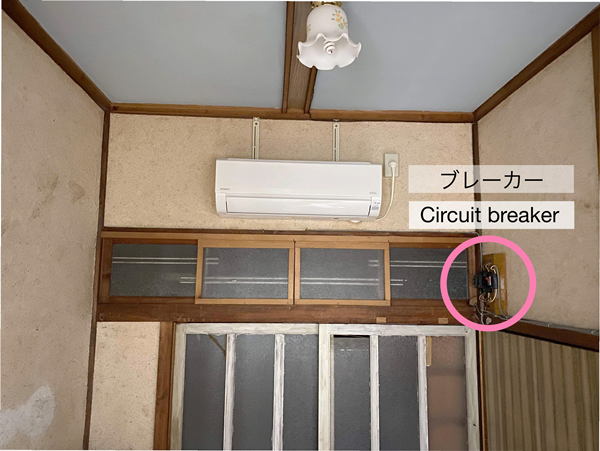 If you use a lot of power at the same time, the electricity will shot down.
If you got that turn on circuit breaker by yourself please.
It is on the wall in the entrance.