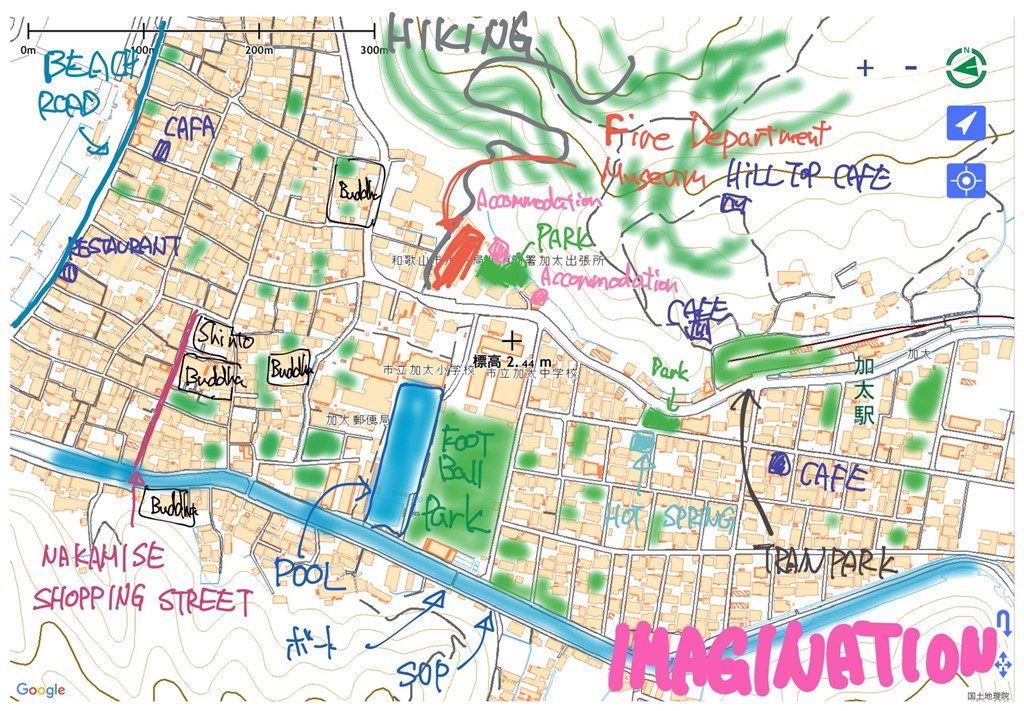 There is a town called KADA which is a must-visit area in Japan.
There are a lot of activities you can do here!
There is a river running through the town along with hills for hiking and beaches to swim in. 
You can just stroll to the beach and swim, or maybe catch some fish at the little harbor.
There are several temples and shrines that are interesting to visit.
You can see a lot of Japanese traditional houses around here, too.
You can purchase one of these empty houses to invest in your very own Airbnb property.
Don't worry, we can manage your Airbnb property for you.
Visit this page for further information!
→ https://wakayama-house.net/how-to-start-airbnb-in-japan-how-to-get-the-house-in-japan/
KADA is becoming the new hot spot in Japan.
I uploaded the map on this page.
Come and join our Airbnb business!
There is one of hot spot in Japan.
It is a town. They call there "KADA".
You can enjoy the valley and sea, river, beach.
You can fish here.
You can enjoy at the beach and swim at there.
There are some temple and Shrine.
There are many traditional Japanese house.
You can see them.
Some are empty house.
You can buy them.
When you buy them, we can manage them for your.
You can do your airbnb.
Kada is getting hot spot in WAKAYAMA, JAPAN.
it is real.
I put the map here.
some are real but some are imagination.
If you join us, it'll be more interesting.
Have fun in Japan.