The landlord is really good, no matter before or during the stay, I am happy to help and respond quickly. In addition, the landlord will lead our group to go up the mountain to watch the sunrise, although the last time it was cancelled due to rain, the landlord is really Awesome! As for the room, it is very neat, the cooking utensils are also very well prepared, and the air-conditioning is very frozen.
Translate by Google
房東真的很好,不論在入住前、還是入住中,也很樂意幫忙並快速回覆。 另外,房東還會帶領我們一行人上山看日出,雖然最後因下雨而取消,但房東真的是超讚! 至於房間,十分整潔,煮食用具也很齊備,冷氣很夠凍。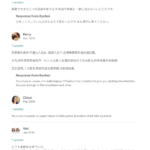 Perry's family enjoyed in WAKAYAMA.
Because they had Picking fruits in WAKAYAMA.
We give you some information and booked for them.
They were thinking and thinking.
Finally they decide to go Picking fruits and getting sunrise.
It is good choose for them.
While it was rain at the hiking day.
Consequently we had to cancel it.
We are sorry. We really hope they will enjoy next time for sunrise.
Relation: Picking strawberries in WAKAYAMA.