NOUGAWA Real estate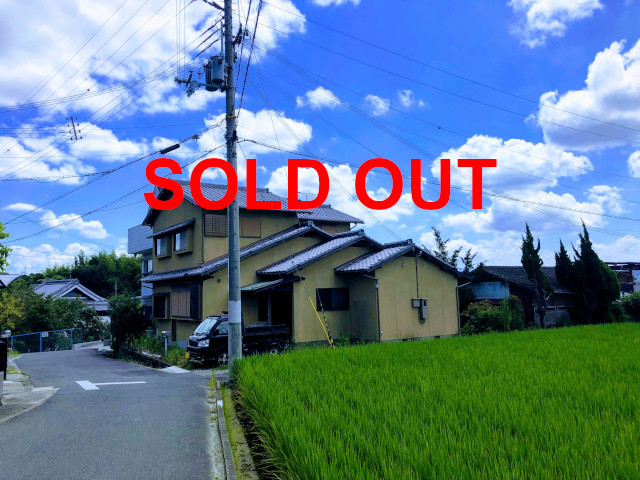 ​
1. NOUGAWA, where is it?
It's north part of WAKAYAMA city in Japan.
You can take the bus and train from OSAKA or KIX (KANSAI INTERNATIONAL AIRPORT) to JR WAKAYAMA Station.
When you get WAKAYAMA Station, take a train again.
Then you go to MUSOTA Station.
You can walk form there.
It's one stop from JR WAKAYAMA Station.
It's easy to get there.
2. Have a Relax time in Japan.
There are a lot of Paddy field.
You can find small fish or something with your kids.
It's good for playing with them.
Theare are small mountain and swamp.
You can play also.
Your child learn from that nature.
3. Easy to access from Kansai International Airport.
It takes about 45~60 minets from KIX.
If you want, we can call the taxi for you.
---
Price: 12,500,000 Yen (SOLD OUT)
Traffic: 1680m from JR MUSOTA Station
Address:MUSOTA, WAKAYAMA-SHI, WAKAYAMA-KEN, JAPAN
Site area:220.00 square meter
Land classification:flat
Architectural area: 160.4
Construction:Wooden
Land title:Ownership
Land category:Residential land
City planning:Urban areas
Zoning:First class low-rise residential area
Building Coverage Ratio:50%
Floor Area Ratio:100%
Building year and month:1986
Car Parking:over 1
Present situation:Vacant house
Payment and Acceptance:Consultation
Contact Road: Southwest
Water around equipment and others:
Update: 19. Jan. 2019