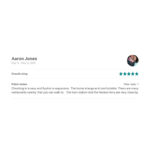 WAKAYAMA, Useful place in Japan.
WAKAYAMA is very useful place.
Because it is close to Kansai Airport.
And they have a ferry port in WAKAYAMA City.
You can take TOKUSHIMA from there.
Our customer, Aaron and his friends rented bike.
They took Tokushima from there.
Now he gave us message.
Easy Checking in
Checking in is easy and Ryohei is responsive.
The home is large and comfortable.
There are many restaurants nearby that you can walk to.
The train station and the Nankai Ferry are very close by.
We really hope you had a good time in WAKAYAMA and any other places in Japan.
You are very kind man and all of your friends are friendly.
It was good weather to take motorcycle touring and take a view from the ferry.
We are happy when you had a good time in Japan.
See you next time in Japan or Hawaii.